Business Valuation Services

Siwicki Greenberg, LLC

We understand value and the forces that drive it and have been assisting business owners, shareholders, directors and advisors of both public and private companies for over 25 years.  Our senior-level professionals assure you receive personalized attention and strict confidentiality.

The world is getting more complicated every day, and the field of valuation is no exception.  We believe our clients and their constituencies deserve nothing but the best valuation advice.  Coming from investment banking backgrounds, we understand the context giving rise to many corporate valuation needs.  Our professionals are Accredited Senior Appraisers of the American Society of Appraisers.  Our valuation reports are prepared in conformity with the Uniform Standards of Professional Appraisal Practice of the Appraisal Foundation and the Principles of Appraisal Practice Code of Ethics of the American Society of Appraisers.

At Siwicki Greenberg, we believe our background and knowledge sets us apart from our competitors.  Having over 25 years' experience means that there is little we have not seen in the field of valuations.  Unlike many firms that either specialize in tax, fair value, or ESOP valuations, we have the expertise to perform valuations across the board.  We specialize in providing prompt, thorough analyses to our clients that are defensible and senior-level access is only a phone call away.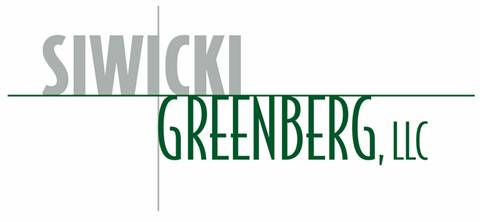 Siwicki Greenberg, LLC       (215) 885-0885      e-mail: valuation@sgvalue.com